Senz Beats and the Montreal beat-making movement are in superb shape.
As many of you may know, the Montreal beat scene has been making waves since the mid-2010s, when the Piu Piu collective, an experimental and multilingual group of Montreal producers started getting noted for their eclectic approach to music.
Eventually, one producer, Kaytranada, became something of a standard-bearer for Montreal's cosmopolitan beat-scene with his versatile mix of house, R&B, and Hip Hop that allowed him to rise to international stardom.
But the Montreal beat scene is much more than just Kaytranada, as the vibrant Canadian city is a hotbed for talents eager to explore and experiment with their music. DJ Senz, also known as Senz Beats, is a central figure in all this movement.
The Brussels-born DJ, now Montreal-based, is an active participant in a scene where musicians are not afraid to experiment and work around limitations (like using the Koala phone app as a substitute for more traditional samplers in creating beats).
Not only that, but he has documented the breadth of the scene with two Mixcloud mixtapes that showcase the incredible versatility of the new and old generations of Montreal beatmakers. We spoke to him about his mixtapes and about his music and in general the beat scene in Montreal.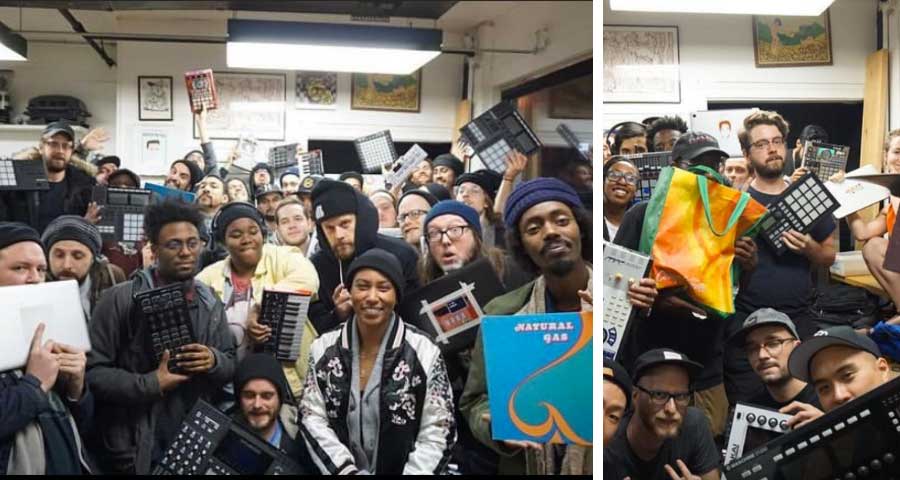 Hello Senz, first of all, welcome, and thank you for being with us. Let's talk a bit about you. Can you introduce yourself and tell us how you fit in the Montreal beat scene?
Hi Antonio and StrettoBlaster, thanks for having me. Well, I grew up in Brussels, Belgium, and moved to Montreal in 2013. I've been DJing since around 1998 and producing since 2002, mainly Hip Hop in both cases.
My introduction to the Montreal beat scene was largely due to the then monthly (now more frequent online) Loop Sessions events. The events, organized by The Loop Pilots, Art Beat, 180g & Ausgang Plaza, are dedicated to the art of beat-making and the real-life events before the pandemic took the form of a workshop open to all.
One by one, each participant had 5 minutes on the clock to skim through the record looking for samples, with the audio being recorded at the same time. We then had around 4 hours to make a beat from those 5 minutes, and we each presented our work on the venue's sound system at the end of the night, no competition, just vibes.
The event introduced me to so many local talents and also gave me a huge boost of confidence regarding my beat-making. We wouldn't be here today talking about this mix if it weren't for Loop Sessions, salute!
Along with people I met there like MusoNi, funkywhat, Dominique Fils-Aimé, Dante Maxwell & more, we decided to organise a parallel event to Loop Sessions called Beats Mode. This monthly happening took place at 180g, with a live performance from 3 people whose names were selected at random from a hat during the previous Loop Sessions event. It's on hold at the moment, but we're thinking of how to take it online.
You just did two installments of the Chronicling the Montreal Beat Scene mixtape. When did you conceive the idea of this endeavour and why?
I released a record with Cappo on Boot Records in 2019. During the promo run for that release, I contacted Julien from LDBK. We knew each other from when I lived in Brussels, and he liked the track & added it to their Spotify playlist.
We exchanged a couple of e-mails about the Montreal beat scene at the time and he had asked if I'd be interested in putting a mix together repping the scene. I immediately said yes, it spoke to both my DJ/selector past and my love for the local scene. LDBK has always championed great music and they've always helped to shine a light on emerging artists, so collaborating with them on a project like this was a no-brainer.
How long did it take you to complete the tracklist first and the final mix afterward? Did you have any technical difficulties in putting together the two volumes?
I think I must have started in late summer 2019 and the mix dropped just at the end of 2020, so the whole process took a year and a half. Gathering 60 tracks from 60 artists was a lot of fun but also a lot of work.
Everyone involved was someone I had either met in person or online, so I contacted each artist individually, asking for an exclusive beat if possible, but mainly asking them to send me something that they felt could represent their sound to a new audience.
The final mix was kind of a pain in the ass, I'm not gonna lie. It took many forms over many months, with long pauses in between to let things marinate until the final idea of splitting the mix into two popped up.
This made the whole thing way more digestible for both me and the listener. In terms of the sonics, that was something to tackle also, because these were 60 beats that were mixed in 60 different rooms, some mastered others not. I did my best to try to keep the energy going and make each and every beat shine.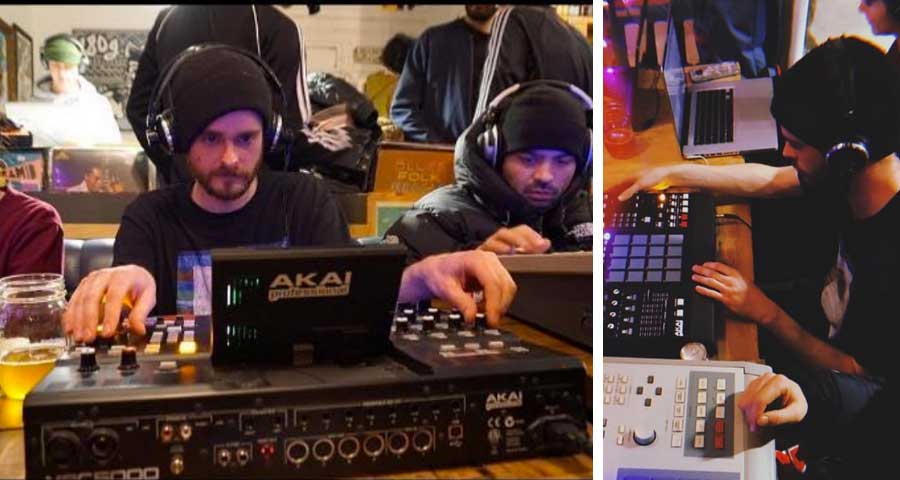 The styles featured in the mixtape are incredibly wide, from Dilla-inspired artists to more "broken-beat"-ish songs, to trap-like stylings to housey pieces. How did you go about selecting the songs?
Part of what I was trying to convey to the listener was what it feels like to attend Loop Sessions. Sampling is an art form that unites many genres and subgenres, and it was always amazing to listen to the different directions people took the sample material at the end of the night.
These may not all be sample-based beats on the mixtape, but the variety of styles is definitely there, as well as a lot of the regular names that you would catch at any given time at a Loop Sessions event.
But asides from that, I personally am not a big fan of subgenres. I feel if it's dope it's dope, and I guess I'm also trying to show that there are bridges where people may sometimes act like there aren't.
I confess that, as a European, I did not know much about the Canadian music scene apart from the old school stalwarts, and the new Toronto stars of the last decade. I was surprised to see such a thriving beat scene in Montreal. Do you want to tell us a bit more about it, how it works, what the main characteristic of the artists are (if there is some sort of unifying trait), and who are the names we should be looking out for in the future?
I understand, because personally before moving here I was the same. I knew about Alaclair Ensemble because they had some success in Belgium, but that was it.
I don't feel like I'm the best placed to give you a history of the scene as I'm still learning about that myself, but there's a great documentary on the Montreal beat scene that can give an idea.
People like Kaytranada & High Klassified have definitely had an impact on the city's sound. Nicholas Craven is working with amazing artists making great music, Backxwash is out there winning all types of awards, all these things are inspiring to anybody that's watching.
In the future, I would definitely say to be on the lookout for every single artist on this mixtape, that's why they're on there!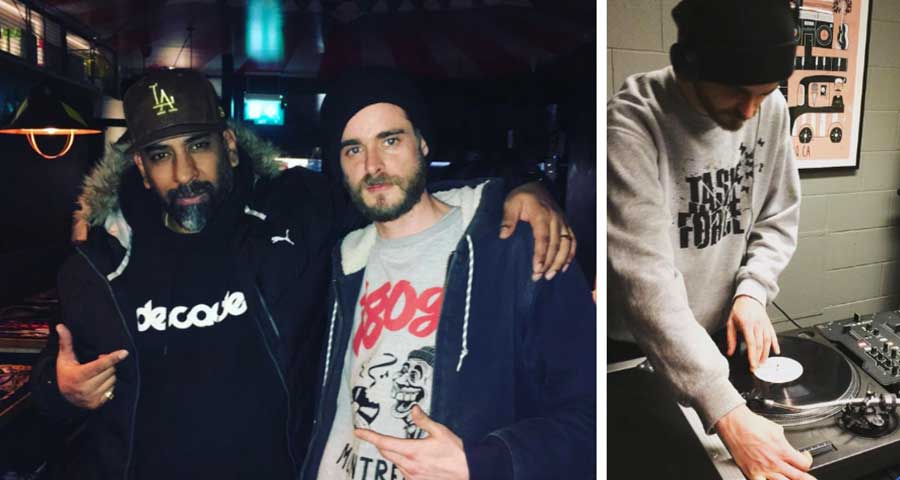 How have social media and the pandemic changed the beat scene in Montreal, you think? I have seen you are interested in the #flipit challenges and in the Koala sampler community, does that play a big part in how the instrumental artists interact in Montreal as well, at the moment?
In certain ways, it's been a big change in terms of not being able to jam with people or go digging as much, but in other ways "stay inside" was kinda the beatmakers motto even before the pandemic.
I think it's either been a catalyzer or a paralyzer for most of the people I know, sometimes both at different times. Man, Koala Sampler has really been a blessing throughout all of this.
There is a thriving community of beatmakers right now on all sorts of gear, mainly on Twitter, check out the #koalagang & #samplerumble hashtags and you'll see what I mean.
It's been a lifesaver for a lot of people to be able to feel a part of a community while being physically present hasn't been an option. There are a few people in Montreal getting busy with Koala Sampler, shoutout Anubis, Cooper Richardson, Ashl_n, Dante Maxwell…Loop Sessions took things online and has found ways to adapt and keep the vibe going via Discord & Zoom which has really helped to still feel a part of a community.
What else have you got in store for your fans and our readers? Now is the time to plug your stuff…
I and Roughneck Jihad just dropped a 7 track EP entitled The Little Assassination Handbook. It was fully produced on Koala Sampler and it bangs, I would highly encourage you to check that out.
I have 2 projects locked and loaded with Lex Boogie From the Bronx which we're both very excited to share with you. I also have a project with Shem G & Marcus Dillon entirely produced on Koala which is in the works.
Asides from that, I'm working on Eucalize Legalyptus volume 3, my Koala beat tape series, but this one will feature vocalists. Keep an eye out for a cassette release of Volumes 1 & 2 coming soon also! Have to give a shout-out to every artist involved in the mixtape, to Julien & LDBK for having a great idea, to the smooth brain gang & the rumblers for keeping me sane!
Thanks for taking an interest in the project, one of my main goals was to reach new people with this music, so I'm glad that it reached you. Follow me on Twitter for more @sseennzzbeats!