An armadillo set to make millions: enter the tale of Armabillion Recordz.
You think of an armadillo, you think immediately of Texas, do you? Well, sort of, in our case. We're geographically (and semantically) very far from where this story begins, yet very close to the epicenter of a spontaneous funk movement.
Ironically, despite being now the logo of a reckoning and serious force in the underground hip hop reissues game, the armadillo started as a sort of an inner joke among friends, on social media. The original sketch of the "armadillo making millions with an Uzi" (the infamous icon for Armabillion Recordz, yes) was in fact influenced by Master P's No Limit aesthetics, and by the nostalgia for a golden era of funk-infused low-key joints unknown to most.
Filling a void in the reissues market: pressing the lost gangsta-rap from the deepest part of America.
Two kids from Rome, Italy, built their little empire as music impresarios filling a void in the now buzzing and popping reissues market, opening as pioneers a route for many others to follow their lead. As huge West-Coast and gangsta-rap aficionados, they dug spontaneously the lesser-known spots of the United States for great (and forgotten) hip hop records to be properly reissued on glossy vinyl.
In fact, outside the celebrated, renowned, and overexposed East Coast craze, there's a whole another world of dope sounds with lots of funk. And that's where Armibillion really started. Sold-out project after sold-out project, the armadillo heralded and united like-minded aficionados from all over the world, through a slew of limited editions of great records never seen on vinyl before.
Ranging from the Bay Area to Texas, and some other Southern spots, a pot of gold was there to be re-discovered and shared. That's how we could describe and introduce you to the gang represented here by our friend Flavio aka Pzzo, who accepted to answer a few questions about the project.
As a bonus, to be loudly played while reading the following interview, a dope mix of the label's catalog by none the less than DJ Clas-K, a name that may ring a bell or two among the loyal SB heads out there.
S: Easy-peasy, let's try and start from the beginning. Who are the people behind Armabillion Recordz? How the label started, where, and when?
It's me and my friend Stefano. We have always been into this type of music and he is also a vinyl collector. I have to admit I am not, I'm just a rapper/producer. It all started 2 years ago in Rome, Italy, during a hot summer, like a spark in the dark.
S: How did you come up with the idea of an independent record label specialized in lesser-known stuff, so specifically gangsta-oriented?
My mate Stefano just had a terrible experience with another friend pressing a "not so obscure" album from the '90s. He was like "Flavio, we should press that independent music from the '90s that has never been released on wax yet. You know, all those albums with outlandish artworks and gangsta topics."
I laughed hard because he knew I was an avid listener of that stuff as well and I said "Ok, sounds cool. But who is going to buy that music?". We created a market, no doubt. Pretty unexpectedly.
S: What's the process leading to pick an artist, or a group, and produce their music? How does a project see the light?
The process is obviously driven by two main factors: the artist's request and artistic worth. To be honest those things don't go hand in hand as often as it should and it's a damn shame.
Eventually, getting in contact with the artists and finding an agreement is a fucking pain in the ass, but… that's how the game is…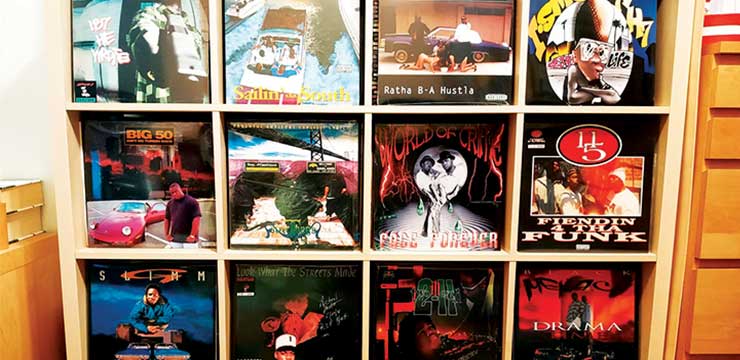 S: With an awful lot of sold-out records under your belt, lots of "unknown to most" artists. Would you like to shed some light on your catalog?
I would like to stress the fact that the majority of the artists we released are pretty known on the "local level". They are like legends in their hometowns (the Bay Area and the Dirty South, in general), and some of them even sold "a lot" of records during the '90s (I mean the likes of Rappin 4 Tay, ESG, G-Slim, Spice 1). Some through majors, some from the trunk of their cars, Percy Miller style.
S: Any anecdotes and trivia from your body of work? The craziest project to be put together?
Every fuckin' project would deserve a book, but the most remarkable is One Gud Cide, possibly one the rarest (and expensive, someone sells the OG version for $ 5k) cd album of all time.
Twisted Black, the frontman of the group was (in jail, NDA) sentenced to life, so we thought it was basically impossible to make it happen. But one day I found a contact, I called that number: "Hello, I would like to talk about that "Look what the streets made" release, can you help me with Twisted…"
"Hey, champ. This IS Black, Scarred For Life Records."
Don't ask me "how", but yeah it happened. If you haven't done yet, go listen to that album. It's one of the most underrated gems from the '90s.
S: The reissues game sees a lot of copycats in the market right now: how are you coping with that?
As long as we don't step on each other's toes, it's cool. We can grind together. I am on good terms with most of them, so no bumps in sight. So far lol.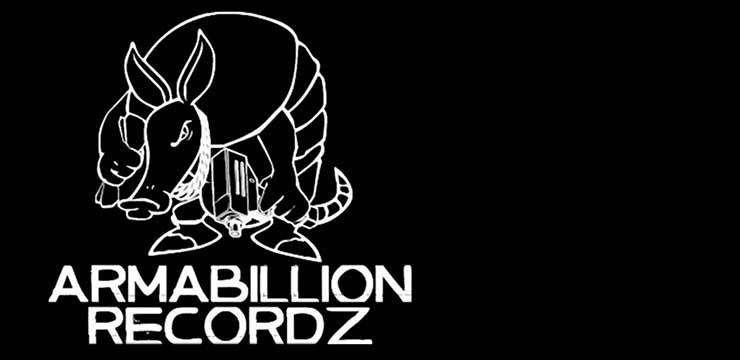 S: In perspective, how do you see the future of the so-called "scene"?
Honestly? Awful. I mean, if all these copycats are going to multiply…the whole scene is going to collapse and inflate. I am not talking only about my niche but in general. Too many labels around, too many artists releasing short albums/EPs. It's a quantity over the quality game now.
S: What the Armabillion guys are currently listening to? Any particular sounds?
I can speak for myself: Ramirez dropped a dope ass album this year ("Tha Playa$ Manual"), Aj Snow too. Rucci has that West Coast sound. This is music my Armabillion boys can relate to.
S: Last fundamental question: what Too $hort would say of your work?
I grew up on the funk called P
But these motherfuckers growing up on me
Word.