"Keeping it real": ask Cole James Cash what that means.
Over time, in the world of Hip Hop, this phrase has become a sort of mantra and, like all catchphrases, in the long run, it has lost all meaning. Today the keepers of the "keep it real" are no longer the fake social media gangsta whose industry is saturated, but those musicians who manage to behave like men and not puppets.
In this sense, the parable of the elusive Cole James Cash, masked leader of the Elite Squad and producer of the West Coast with a very particular and "hardcore" story behind him (he tells us later) is exemplary.
Cole Cash, whom we have already hosted in our column Production Specs is always saying the truth and thinks of the hard. The music always comes before the character, as can be seen also from the last release, Street Champion, a release entirely produced by our truly. The concept is that of an album based on the "fighting" video games of the 90s, and Cole James Cash performs with brio and a very little hardcore taste "Bay Area" (that's where it has the base), churning out a surprisingly solid album and homogeneous despite being, in essence, a compilation entirely produced by him.
On the occasion of the release of the Street Champion album(and a bad accident that left the producer injured in a hospital bed), we heard it for you with the excuse of talking about the record. It turned out this interesting chat, including quotations from Roc Marciano and references to the Funkdoobiest, wrestling, and jazz culture.
Hi, Cole James Cash. First of all, do you want to introduce yourself to the Italian public that might not be familiar with your music?

To be honest, most of my previous work is incredibly personal: this is my first sort of "commercial" release, where I said, "I'm getting features on this one, I'm gonna get people I wanna work with and put them on the album." Street Champion is the album I want people to hear first, for the most part.
Without going into detail regarding your life story (if you do not want to), yours is definitely a story of redemption. Do you want to discuss how music literally changed your life and what making music means to you?

From June 2014, when I started this album while in a halfway house in rehab, to the release date of June 23rd 2016, I've had 3 jobs, been stabbed and recently been shot. I released the album bedridden, injured and without the ability to move my left leg. I lost and was robbed of the master computer with all the stems and files of everything. I have a hard drive, but no computer, so this has been very hard on me.
Music and making it is where I feel in control: take away that control and I'm just another person. I can say I am a good father, I never abandoned my son, but what separates me from everyone else is knowing I'm literally one of the best producers on the West Coast. I'm on the same level of any of my peers out here, quote me on it.
Your album, Street Champion, is finally out, and it is a concept album. Do you want to present it to our readers? Why did you follow up your first release, BBW A Pornographic Opera, with another concept album? What intrigues you in concept albums in the era of single-driven hip hop?

Concept albums allow me to just tell you my interest: they are really just albums where I say "Guys, I like this, I enjoy this, I want you to enjoy it too. I like fat girls, here's an album about it.
I love Vietnamese culture, here's an album about it. Here's an album about boxing, here's my take on it. And finally, I love Street Fighter, here is my take on it musically." I just focus on what I like. A lot of rappers love lying, and while I'm not a rapper, there are no BRICKS ON BRICKS VOL.1 THE TAKEOVER. That shit's a lie: they know it and so do I.
How did you choose the idea to do a video game-based album? Can you talk about the genesis of it? How long did it take you to get from the initial idea to the finished product?

Like most of my albums, there wasn't much of a thought process: I just decided I would do it. The biggest issue was lineup changes, and being forced to remove rappers (whom I had already paid, like AG Da Coroner), whom I paid and never delivered. I'm sure he's a great guy, but he never gave me my verse or my money, and that's just not cool.
I replaced him with Gorilla Nems who did his thing enthusiastically, but that song Tiger vs Jaguar was meant for AG. It pissed me off he didn't get on, but that's life and I'm sure down the line we'll pull something together. Again, it's not personal, but I could have used that money. Now my people? I just hit 'em up and coordinate and it's done.
Eff and Lex were instrumental in just about everything, along with help from my engineer Chez Rocka, who I met through Sofaking, who also was a huge help in getting it off the ground. There are so many logistics I didn't account for. My girl El Ay takes her time and really polishes her shit up: I was proud of what they did.
The album features your extended fam, The Elite, but also some other notable spitters such as Singapore Kane, Spit Gemz, Skyzoo, Chris Rivers and more. How was collaborating with people that are not part of your inner circle, compared with working with people that have a close relationship with you?
When you work with people within your inner circle it's easy. Everyone in the Elite Squad sans my girl Tweety Bird is on this album, and they all did as asked. But when you go outside of that, sometimes problems arise. You have to understand I am not from New York, and sometimes I got treated as such.
I'm from Oakland, and guys like Skyzoo and Blaq Poet were incredible and nice people. With Gorilla Nems, just have his money and he's more than happy to get into whatever concept you're getting. As far as Spit Gemz goes, I hooked up with him through Eff Yoo, so that was easy and he did an excellent job. Now Chris Rivers? Great kid, just a humble kid who loves to rap. Quiz him on any of his dad's verses (I'm talking obscure freestyles): he has 'em memorized.
How did you approach the rappers that appear on Street Champion? Any particular anecdotes about the process?

This is a long question, that would take forever but I'll make it easy by saying a lot of these New Yorkers know each other: almost everyone on here knows someone I know, some charged, some didn't. Most were very cool, some were very… well, eccentric.
It's like 20 something people man, I'm also a very mouthy person lowkey, not everyone likes that. There are a couple of people on this album who don't talk to me anymore for comedy reasons. In a few years, I can talk about it, when I feel it's right because the shit is mostly hilarious. I had no serious falling out with anyone. I really had to learn the difference between East Coast niggas and me being from the West: some things I do, they don't do, or like, lol.
Although you come from the Bay, your sound is not the typical West Coast sound (assuming it still exists). Musically, what did you try to convey, with Street Champion? Does it bother you when people say that you sound a bit like the East Coast?

Well, the thing is, I'm from the Bay but I'm a classically trained jazz musician, so I'm gonna gear to that. I wanted it to sound like a fight, with breaks in between, but one thing I'm really bored of is boom bap minimalist sampling. Shit is boring, I let the samples dominate with heavy drum work.
The moment you start sampling people think "New York", but I'm just thinking "jazz". I grew up on Funkdoobiest, Cypress Hill, the Alkaholiks, E-40, Dr Dre, etc, and Muggs and them, they did a lot of what I'm doing now. When you dig for records people always think you're from New York. It's why I'm a nobody in my own city, because of that sound. No one fucks with it here. Do you know what would bother me? If nobody knew my sound at all.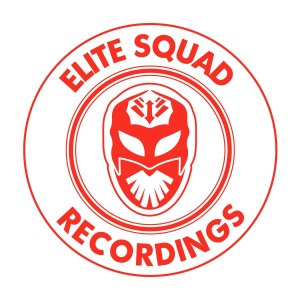 There was an incident a few weeks ago, in which you were almost killed and your laptop stolen, as you've mentioned. Did you recover all the album tracks? Most importantly, what's your health status?

Yeah, I got shot going to work, I am a therapeutic behaviour specialist or TBS at a teen mental health clinic. I work nights, so I would mostly spend my nights making beats and playing Xbox One. Well, they got the drop on me: if you read the news report it says I "resisted" 3 people. There were only 2, and I definitely resisted, but I saw the gun and that was that.
I took the beating and took the bullet, dragged myself to the corner, yelled for help and people came and helped. I can't walk, I may never properly walk again or run, I have a drive backed up with my material but I lost everything I made not from last January (I hadn't backed up in a while). I lost a lot of shit. But not everything. These days, I'm just stuck in bed watching the WWE Network, playing an old 360 and laying low out of state.
Roc Marciano says: "I turn my pain into power", but then he says some shit about cooking crack…I don't know how to do that, so I just listen to old Funkdoobiest on Youtube and try to pretend the NBA finals never happened. For all you wrestling fans, I joined the Bullet Club… the hard way.
What's next for Cole James Cash and the Elite Squad?
Right now, I'm working with my girl Tweety on her album. Those beats were done ages ago. You wanna talk about West Coast sounding shit: I went full retard with the G-funk. Again, I'm a gigantic Funkdoobiest/Alkaholiks fan and so I've taken a youngster under my wing and put her onto that shit. Think Freddie Gibbs and Madlib. I gave her some of the best and most innovative work I've ever done and really went through the process to plan every song with her.
She's a great kid, but I feel like a fucking grandpa: at 33, rap has changed so much and I think she's 24/25 (I don't ask no woman their age!). As far as Eff and Lex go, they know, whenever they are ready… Eff is usually on some yacht with a cigar in his mouth and Lex is usually with his kids, his daughter getting the older man, he's officially old man rap. Those dudes man, without them, there is no album.
With El Ay, again, it's whatever she wants to do: everyone's very busy but me. I got about 44 dollars in my bank account and I'm content on wasting it on this very rare Liks white label.
 Shoutout to my homie Blu, one of the most real Gs and a true friend to anyone in need.