Creativity is something you should strive for: meet the Jazz Spastiks.
The Jazz Spastiks (also known as The Slipmat Brothers) are a Scottish Hip Hop duo, consisting of members Coconut Delight and Mr Manyana. They gained renown into the thriving underground hip hop community for their jazzy, dusty sample-based productions that succeed in effectively pay homage to a sound that incarnates the quintessential era of Hip Hop.
They are a product of the Nineties mentality mixed with the new boom-bap approach born in the late Y2K's (what we have already dubbed as the "hip hop revival"): their albums, remixes and beats capture the aimed vibe splendidly, while in a sense moving it into this century.
Add to this also their unorthodox playful approach, expressed through using sound toys to create sounds, and adopting colourful imagery for their releases: it's impossible to resist their flow.
Simply put, the Jazz Spastiks take the whole jazzy hip-hop concept one step further, with a twist.
In fact, they invite and have invited great artists from the Golden Age of indie rap to participate in their records. The names are Godfather Don (for whom they've recently realized a super-duper dope remixes album, go check it if you didn't do it yet!), Yeshua DapoEd and Apani B., just to mention a few of these hip-hop royalties.
Among others, we could also mention phenomenal collaborations both with underground heavyweights like Moka Only and Count Bass D, as well with relatively new cats like Junclassic and Penpals.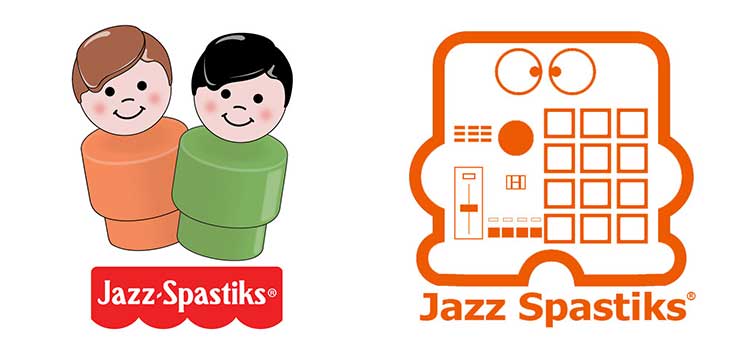 Particularly with the album The Product, released in 2014 through their own label (all their stuff can be found here!), they were able to reach a worldwide audience without having to bend to any compromise on the sound.
An album like that, in my opinion, is a j'accuse (destined to go unheard, but important none the less) to the mainstream record labels and media, guilty of holding back creativity and, let me say this straight, style.
Over the past decade, Jazz Spastiks proved that they have plenty of both, so we asked them to be on our Production Specs column. We've learned a bit about their creative process, weapons of choice for production and got some tips for all you producers and beat-makers out there.
Enjoy the reading, and go check their latest production, released in 2020, correctly made for the underground.
First and foremost, what was your first commercial beat sold or placed?
The first track was called (Never Been To) California on the Mushroom Jazz 7 album from Mark Farina. We contributed two beats to the album and we were very excited to be involved. It was the first time we'd been paid for a beat and we used the money to get Serato which we had wanted for years but couldn't afford to buy.
How long did it take you to produce something that you were proud of?
The first thing we made we were proud of it's an achievement to finish anything. I think we are always proudest of the newest thing we have made. When we listen back to our older stuff it sounds messy to us because we are always trying to improve. But when we listen to other people's stuff we don't mind it being messy in fact it's often quite appealing.
What's your favourite production set-up?
We love our Akai MPC 2000xl, as it just has a certain sound to it, but really we couldn't live without our Mac Mini computer and Digital Performer. We have a bunch of go-to plugins that we use, a lot of Waves stuff, the sound toys stuff and an old free degrade plugin that we use a lot.
Best digging advice from someone ever?
Get your samples anywhere you can, if you can get something from the original vinyl then great but we'll sample straight from YouTube no problem. The quality is great these days and hip hop is about making do with what you have and that homemade sound.
Producer, in the last 3 months, that made you say: "Oh, shit, I have to go back to the lab!"?
We have been listening to a lot of instrumental beats from George Fields, DJ Drinks, Armed Dukes, The Summit and Rift Valley whilst practicing our scratching.
Your worst production mistake ever made?
We sometimes make things too bass-heavy, just can't help it!!!
One essential mixing tip?
We use a lot of high pass filter EQs to clean stuff up, there's often a lot of unneeded lower frequencies muddying things up. Check for these!