JayBee Vibes doesn't waste samples or even time.
If you more or less know the Italian beat scene, the name of JayBee Vibes will probably sound familiar to you, in some way. For a couple of years now, the beatmaker and producer from Lombardy province has been doing everything to get noticed by your boombox.
Whether it's with his alter ego Kronos Kroniko, or in cahoots with Looppolo, for example, or with other Italian underground talents, such as Gato Tomato, Jay Bee Vibes never sleeps.
To date, in the past three years alone, at least ten works have been released, between EPs and albums, both in digital format and on tape and vinyl. Just search Spotify, Bandcamp or YouTube. As I write this, many works will probably already be cooking.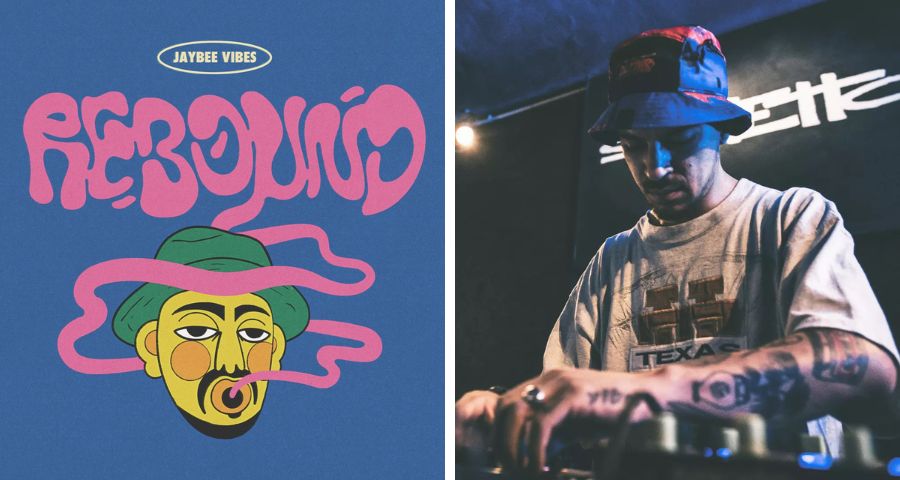 JayBee Vibes is a true hip-hop scholar, from the golden age to the present day.
JayBee has a fresh and authentic approach to electronic and downtempo music. Proud and authentic in the search for an urban and frankly hip-hop matrix, he offers instrumentals in a lo-fi perspective, but as you think.
JayBee Vibes' instrumentals breathe and find life and strength both in the soul and jazz samples, chopped in a natural and never forced way, as in the syncopated rhythms that are our favourite. The loops that he chooses and recycles are never trivial, and even if already used by someone else, he still manages to honour them with his creativity.
Recently JayBee is out with Rebound, the first EP of a trilogy that will be revealed little by little and contains very different styles and vibes. The usual distortion of the samples is accompanied by fully played parts, as genres and styles are mixed in the same tracks, to recreate that bouncy feel, with a springy and fresh wave.
Behind the scenes of the beat-making experience: JayBee Vibes tips and tricks.
Lover of the Akai MPC and Roland SP-404's pads, valves and keys, JayBee Vibes cares a lot about the union and elevation of the beatmakers in Italy, so we decided to bring him home SB, and have a chat, to talk of beat-making, inspirations, crate-digging and more. Enjoy the reading.
For those that don't know you, would you like to introduce yourself?
Hello SB friends, my name is Osama. I'm 30 years old and people know me as JayBee Vibes. I am a music producer from the province of Varese, Lombardy, Italy. I love music at 360 degrees, I have many influences but the most powerful is the school of J Dilla, D'Angelo, A Tribe Called Quest, the Fugees, and Big L, just to name a few.
What's your first commercial beat sold or placed on a record?
American artists bought me some beats a few years ago, but I've never seen anything published officially.
How long have you been making music, to produce something that you were proud of?
I've been producing for 7 years now, I've changed a lot and I offer different styles and sounds. I hate people who only do one thing, but I respect all producers, even those who have been doing the same thing for years.
What is your favourite production setup to this day?
I only produce with drum machines, samplers and Akai MPC. I hate computers and software. My setup today consists of Akai Live, a Microkorg keyboard, Roland SP-404 and some other old Korg samplers. The turntable is also a must for creating or listening to music.
Do you dig in the crates for records? What's the best digging advice you've received from someone ever?
I always dig through a thousand records, looking for treasures in the dust. I'm always looking for new players and where to find new samples. I love digging as much as I love creating.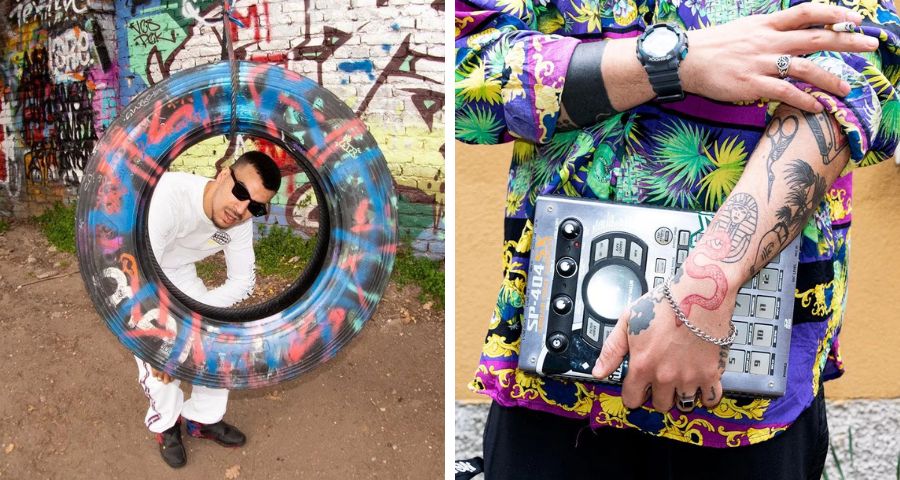 Is there any producer, in the last 3 months, that made you say: "Oh, shit, I have to go back to the lab!"?
Of course, I now listen to more producers than singers. Many are inspirations. I recently loved Knowsum, from the German beat scene as well as Wun-Two, another German producer.
Your worst production mistake ever made?
A mistake I regretted: posting projects not mixed at their best.
One essential mixing tip?
My job is to produce, but also to mix. I usually take care of mixing too, but I prefer to have the mixing done by people more skilled than me, so the tip is: go visit a sound engineer to take your production to the next level if you feel like you need it.
A final message to the nation?
My message is to love music because it is the most powerful and profound language existing in the world. Physical copies of all formats are to be supported, nothing beats a physical copy in your hand. These are the proof of any artistic passage on Earth, so you have to cherish these. Power to the music, power to the groove. Be yourself, and always follow your waves. Peace.