All hail Ciccio Sentenza, underground hero and private legend.
We knew this moment would come someday. Or rather, we hoped. And finally, here we are.
Directly from the deepest archives of Jay Trivella, after years of "latitanza", the original version of the first unobtainable demo of the legendary Calabrian emcee Ciccio Sentenza, Pala, Picu e Flow, comes out.
Some believe the masters of the opera were lost in a fire, someone else claims they were simply canceled. Well-informed sources favour the second hypothesis, but there is still an aura of mystery around the solo debut of one of the most original Italian ceremonial masters, as well as a historical component of the infamous crew known as PalmiPugnietteProgiect.
For the occasion, we stole a few words from our pal Jay Trivella, with an ultra-gangsta graphics celebrating the exclusive upload for StrettoBlaster, the re-launch of our website, and the legacy of our crew.
We leave you to the juice of a night chat that evokes and reveals background and details never heard before on the project in question. The interview has been kept in original Italian, use your browser if you don't know the patois.
Underground roughneck, that's the move.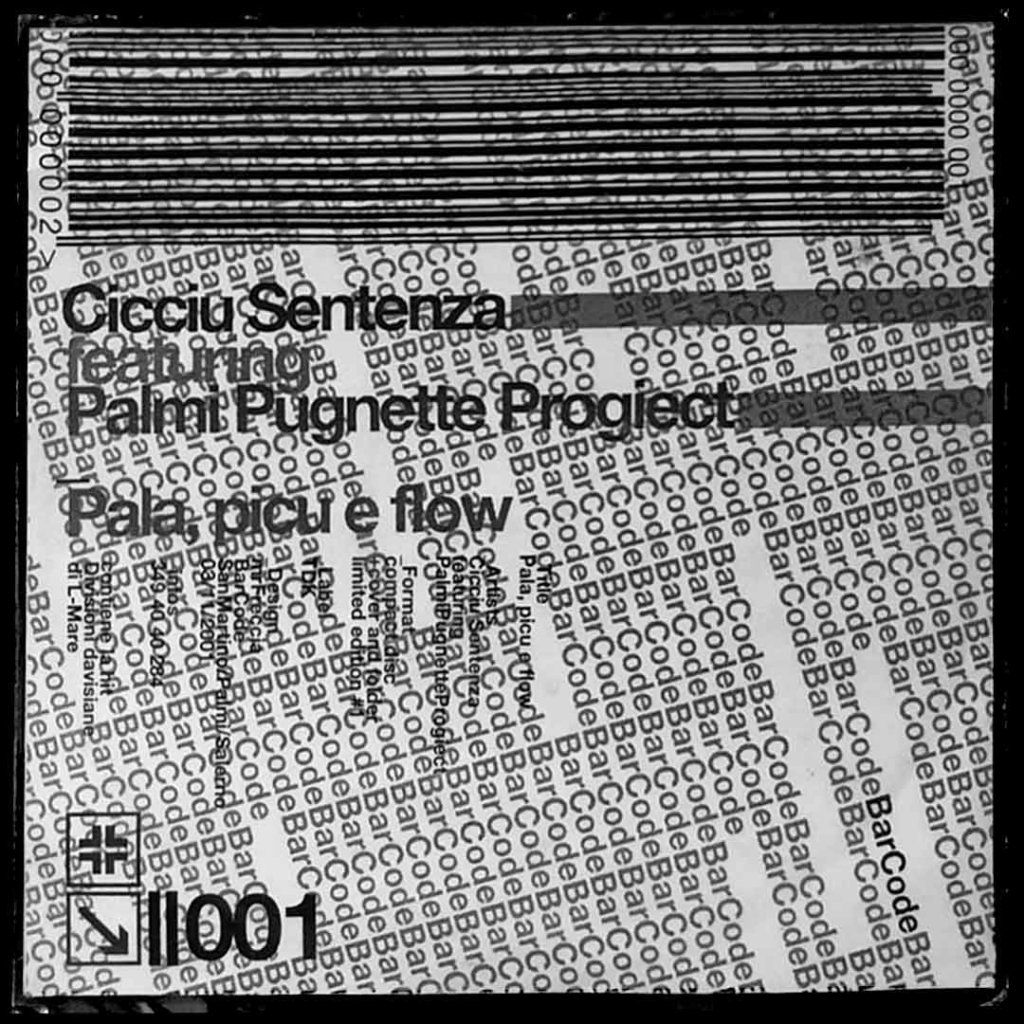 Ci parli della produzione, come è iniziato il tutto?
Le basi sono tutte mie, abbiamo finito di registrare tutto quel giorno, l'11 settembre 2001. Siamo usciti da casa della nonna di Marco e sono crollate le Torri Gemelle.
Abbiamo visto il fatto in tv poco dopo a Gioia Tauro, eravamo andati con Raffaele da un suo amico che aveva una lavanderia e smazzava le schede di Tele+ truccate, là ci siamo resi conto.
Sentenza ebbe svariate crisi mistiche, diceva cose come "Pensa Premier che scappa con i dischi in braccio...", e rideva…
Quindi si può dire foste in due a produrre, tu e L-Mare?
In quel periodo io e Marco (L-Mare, nda) stavamo in un viaggione nell'occulto, in un paio di pezzi ci sono doppie voci segrete dove Marco dice di tutto. Registrammo anche passi del Mein Kampf in tedesco per il demo, e Marco rapì Antonino, un ragazzo svizzero che viveva a Palmi, e lo costrinse a leggere di fronte al microfono, e spesso alla fine dei pezzi ci sono skit pazzi con un paio di personaggi di paese che delirano.
Le registrazioni in tedesco sono andate perse praticamente subito, il file diventava un glitch inascoltabile, impossibile salvare. Avevamo fatto anche un pezzo con Aldo Smith, Sentenza, Marco, Mr. Freccia, Kajar e Ramtzu su un mio beat, ma non è mai uscito ed è andato perso. Il primo pezzo invece l'abbiamo tagliato fuori dal demo.
Altri aneddoti? Leggende ulteriori?
Sentenza per registrare veniva da San Martino a Palmi, in modi non ben precisati. Infatti c'è la leggenda, da San Martino a Palmi a piedi…Io e Marco avevamo deciso di fare questo progetto dopo aver incontrato Sentenza a una jam. Lui era fissato con Tormento, noi lo abbiamo traumatizzato a colpi di Company Flow e David Axelrod.
Quando ha scritto il primo pezzo abbiamo deciso che doveva fare un demo, lo allenavamo, Marco lo scassava di sfide di freestyle che alla fine erano diventate una gara di versi gutturali che emulavano il flow dei Cannibal Ox. Volevamo fare una cosa più cupa di quelle che facevamo di solito con Palmi Pugnette Project.
Questo demo è stato mai stampato?
La prima uscita del demo è stata limitata, 70 copie forse, o 40, non mi ricordo. Copertine numerate. Poi Sentenza ne ha bootlegate altre random. Ci chiesero l'autografo a scuola. Nel 2017 la HEEL ha ristampato un tape in edizione limitata, assieme ad altro materiale, poi più nulla.
Rime crude, beats solidi, risulta intatto il suono di un angolo di mondo che non esiste più, perso nella diaspora dei suoi autori stessi. Un piccolo importante tassello di storia hip hop nazionale.
DOWNLOAD: Cicciu Sentenza – Pala, Picu e Flow (Demotape – Original Tracklist – 2001)