All Natural Inc. is just your average hip-hop record label not.
Yessir, the cool (and laid back) cats are back for your listening and reading pleasure. After discussing and bringing to you the incredible audio quality of California-based Good Vibe Recordings and Ill-Boogie Records; after a Japanese escapade to shed light on the hidden gems from Handcuts Records; after a mandatory stop in New York to narrate Fondle Em Records and Def Jux, we're taking you straight to Chi-City, or Chicago, Illinois.
Our mission today is to get you acquainted with All Natural Inc. and its incredible (and often slept-on) quality output. We're just about to introduce the label that has indeed spearheaded a sound and an attitude, kind of typical of the Windy City, paving the way for many others to kind of piggy-backing it.
For this reason, as I am only dedicated to unhearting and sharing musical gems, I will use again the help and refined touch of the legendary Dj Pio, master in mixing sounds and melodies, to lead you to the discovery (or re-discovery, for the most attentive of you) of the All Natural Inc. music catalogue and history.
Artistic integrity for untamed Hip-Hop music & street style: Chicago's own best-kept secret.
Disclaimer: in full transparency, the audio research I bring to your attention today has been a source of incredible and mostly unexpected discovery, even for me. In the All Natural Inc. label's output, thanks to the artists in the roster, we can hear not only an intense, deeply street-connected style (without being purely stereotypical and strictly ostentatious) but also an idea of "underground" centred on the concept of artistic integrity.
The main aim of the Chicago-based crew and related label was of putting out quality Hip Hop music, uncompromisingly.
Without any doubt, the All Natural Inc. as a group, in the incarnation of Capital D and Dj Tone B. Nimble, as well as a label, were not only amongst the best thing that ever happened to Chi-town's scene but also amongst the most slept-on experiences in the history of modern hip hop, possibly. Starting in 1996, the record label has been active for a good fifteen years long rush, to finally thin away its output to the point of almost dissipating it.
The All Natural Inc. imprint, cram-full of talents best known for crafting high-quality music, was in fact the extension of the Family Tree crew, comprised of Iomos Marad, Daily Plannet, Mr. Greenweedz and Rita J. Later on, 'till the late 2000s, the label started to produce also few other Chicago-based artists, expanding the catalogue of the original nucleus.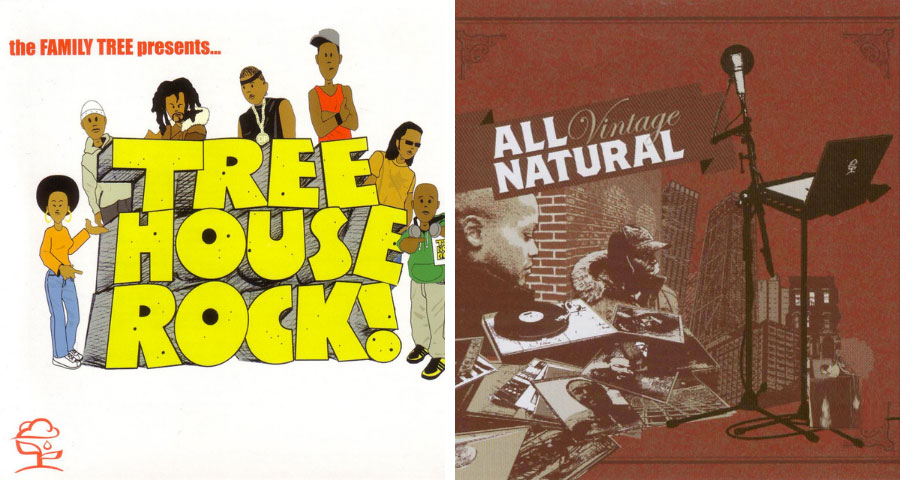 A quite forward-thinking kind of Hip-Hop: All Natural Inc. attitude and approach.
The recipe for such a beautiful tale was as simple as hard to obtain for many others, apparently.
Hard-hitting beats were bulging with verbally dexterous, intellectually pensive, never predictable rhymes. The sonic landscapes were interlaced with absolutely mellow yet dope jazzy beats, that added to the more refined listeners' sonic bliss (rewind "Renaissance", All Natural second album's jazzy track with the Lone Catalysts, and you'll know what I mean). All of this while keeping an overall attitude towards life in general that made them doin' a quite forward-thinking kind of Hip Hop.
The entire first period of this label literally screams that they were not naïve, nor they were simply ridin' the wave. Quite the opposite, in fact, as the "wave" in the late Nineties and early Y2Ks was already rolling back toward more Pop-ish shores. They were precisely doing what Hip Hop should do and be: something different from the usual commercial bullshit, staying "independent as fuck", just to borrow that early Co-Flow slogan.
The music they proposed was made with the bare minimum intent of narrating what was happening around them, at least. They were openly thinking and taking positions about everyday life, maybe making oversimplistic errors of analysis, but steadily trying to think about real-life problems: big or small, it doesn't matter.
Eff' the zeitgeist: listen to the last natural expressions of modern anti-conformism in music.
In comparison to All Natural Inc. and its products, most of what this wearying game of rap is nowadays could be simply labelled as "conformist" and "innocuous". From this point of view, the entire parable of All Natural is the most out-of-sync with the zeitgeist of the current music scene you can think of.
Research, style, lack of artistic compromises, the desire to think about (more or less) important issues without that "preachy but harmless" attitude that has made the fortune of others from the windy city (need a bit of Common Sense, anyone? lol)
In fact, Capital D could never have had Common's artistic parable, given these premises. Cap's rhymes, when extolling the virtues of positive thinking, never result in a run-of-the-mill parody of the Chinese-Cookies messages, for instance. The desire for social redemption is indicated in becoming acculturated, in being able to find a satisfying job: a down to earth kind of angle, but relevant nonetheless.
Similarly, music-wise, the label trajectory followed a precise minimalistic jazz approach, especially when that wasn't the thing to do. The affection to the stripped-down boom-bap sound and sonic aesthetics mutated from the Nineties went along with almost all the releases, in an appreciable effort to give a univocal and coherent imprint to the sound from which many would later start, even Kanye.
The programming of the drums, combined with the "dust" of the samples filtered in them classic Akai machines, gave place to a trademark sound of melodic yet syncopated patterns. These rhythms were an integral part of a manifesto of independence, as well as counteracts of the lyrical excursions provided by Capital D and its crew. Listening to these songs today, we can't refrain to think that everything was part of a precise picture, so to speak.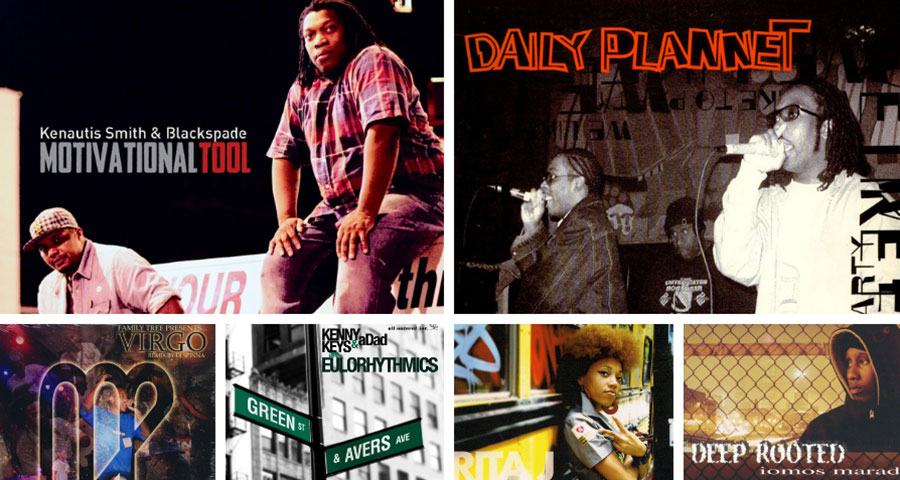 Never fading is hard for non-commercially minded Hip-Hop labels: a trajectory common to many?
Indeed, like many other Hip-Hop labels with a non-commercial mindset, also among those that we rediscover, the transition from the Nineties to the second part of the Y2K's hasn't been that simple or painless for All Natural Inc. The times have changed and led to fewer releases, also due to the ferocious change in taste and therefore in the operating margins, sad but true and common story. Slowly but surely, starting in 2010, the label had started to fade away.
The growth of the artists themselves into other professional figures also played a part in this thinning out of releases, since it often left less time for music and required more commitments in the various careers undertaken. Think of the case of Capital D, who in the years became the General Counsel and Vice President of Basketball Legal Affairs for the Golden State Warriors.
However, this does not mean that everyone has abandoned music: Capital D in 2020 released an album with Panik of Molemen's fame, while Rita J has recently released her latest effort, "The High Priestess". These latest releases, even if they add nothing to the grandeur of the All Natural legacy, testify to its consistency and validity.
Happy listening to everyone and happy discovery!
All Natural Inc. Tribute Mixtape: the Blast Podcast #137
A musical selection by TwoMave, mixed and recorded by DJ Pio
Tracklist:
Deep Rooted – Iomos Marad feat. Capital D
Yeah, Yeah We Know – The Primeridian feat. Race-Tacular
Champions Sound – Capital D
War Stories – Iomos Marad
All in My Mind – Kenautis Smith & Blackspade feat. Naledge
Raw 'can you hear me' – The Primeridian
Du'a (The Deen's List) – Capital D & The Molemen
Unforgettable Force – Daily Planet feat. Medaphoar and Wildchild
Leavin' – Eulorhythmics
Virgo – Mr Greenweedz & Rita J
G-Strings – Mr. Greenweedz & G. Riot
Elements Of Style – All Natural feat. Iomos Marad, Allstar The Fabulous
Good Life – Eulorhythmics
The Address – Rita J