Good Vibe Recordings: a paradigm of a small hip hop labels.
Mesdames et messieurs, StrettoBlaster is back with one of its signature series: the tribute mixtapes to Hip-Hop labels. We are really trying to keep a degree of consistency fit to be called "regular".
The column brought to you by our beloved Concrete Jungle crew, this time meets Dj Pio, who kindly granted us his incredible expertise and mellow, yet sharp, touch.
So, let us start again, straight from Cali, like that Ill Boogie mixtape tribute.
Our mixtape today is dedicated to the Good Vibe Recordings, a label that many hip-hop fans worldwide remember well.  Or at least they should…
Spreading Good Vibe from Beverly Hills: is that even possible?
It all started in 1996: the very first product published by the Beverly Hills-based imprint was The Animal Pharm's debut EP, entirely produced by Panda One (a.k.a. Jack Splash of Semi-Hendrix fame).
After that one, several records followed, but the main output was particularly concentrated in the early Y2Ks, before the label abruptly, and somewhat unceremoniously, went out of business in 2004.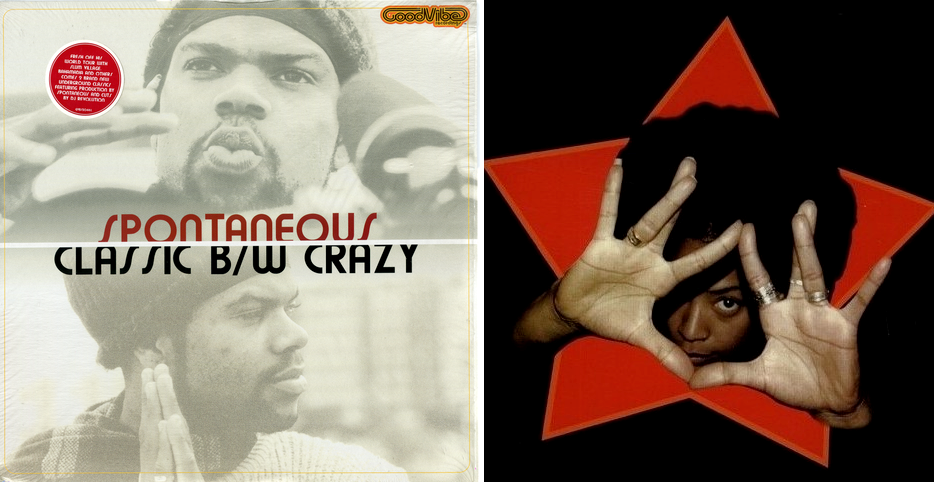 A paradigm for independent hip-hop labels: small fishes with big talent.
The story of Good Vibe Recordings is paradigmatic for all those indies that tried to stand alone between the late Nineties and early Two-Thou: they were indeed playing the role of small fishes in an ocean literally dominated by sharks in white collars.
It is commonly claimed that the depth chart factor of a successful label is its artists' lineup. The necessary corollary is the talent involved. But pay no heed to those who might say that the main problem of this kind of indie label was indeed the talent and the lineup they had.
For these labels, the main problem (hence the reason for falling down) was, more or less, always the same inescapable weak spot: the lack of abundant capitals. Good Vibe Recordings was no exception.
Despite the struggle to generate enough interest in their products, indie hip-hop labels ultimately always (or as often as one may think) failed to stay afloat. The lack of substantial money, in the end, made them struggling to death, literally.
A small indie label facing the change of pace in the music industry: a losing game.
For an indie is so not easy, nor wasn't back then, to keep the signed artists happy, even with low payouts, being obliged to snatch distribution deals to allow their albums to make their way into the stores nationally.
Low volumes, tight margins, and of course, the niche of listeners was amply under the minimum level required for this kind of marginal market to keep functioning. Last but not least, the music market cycle and trends were changing, and listeners were changing alongside them.
If the future of the genre of music you play is to become the new global pop sound, nothing so shaky as an indie label can change it. You do the math.
A roster overflowing with talent from the LA underground scene.
That said, in a chronicle of hip hop labels, Good Vibe Recordings should be awarded full marks, entering the aforementioned history with flying colours and a special mention for the effort.
Its roster was overflowing with talents, like the Mountain Brothers producer Chops, Fel Sweetenberg's old group Da Nuthouse, the Barbershop Mc's founding member Phil Da Agony, the female Mc's Mystic, and the lyrical witch Medusa, among many others, always deeply underground rooted.
Too many to mention, but think that if now their names are forgotten, they were considered obscure even back then outside the LA scene.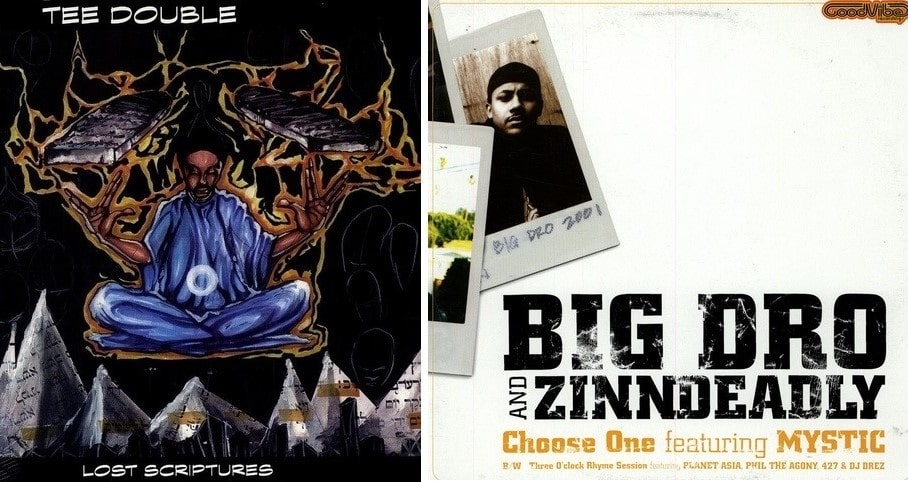 Good Vibe Recordings output highlights: Slum Village and Bahamadia.
The label's highlight for many was the first official Slum Village release, Fantastic, Vol. 2, the triple glossy vinyl from Jay Dee's own outfit, destined to glory – and to be highly in-demand among the crate-diggers, in its original version, even to these days.
Secondly, the superbly talented and much-missed voice of Bahamadia, who released her sophomore EP on the Beverly Hills imprint. The same EP contained one of the Good Vibe's most widely known song, that "One-4-Teen (Funky for You)", originally produced by Ron Estil, featuring the Slum Village, notoriously remixed by J Dilla himself.
As remarkable as these results were, they still leave us wondering why, in this sometimes disheartening music genre, Good Vibe Recordings was able to publish Fantastic, Vol. 2, without apparently being able to get much from the auspicious conditions paved (worldwide!) by that album.
Looking in hindsight, the best product from the label was probably the extremely dope and smooth EP that marked the return of one of hip hop's most slept on, Bahamadia. But some could recall also the very first EP from Dudley Perkins (back then under the moniker Declaime) too.
As a fan of Mountain Brothers' music, I'd also recommend the interesting albeit not flawless album made by Chops. So, plenty of music to discover, which obviously includes a couple of just passable albums and less than passable rappers (like Spontaneous, for example).
Enjoy the tracklist and best regards y'all!
A Tribute to Good Vibe Recordings – The Blast Podcast #135
01 Smith Bros. – Raekwon
02 Blunted – Phil The Agony feat. Dj Revolution
03 Spank – Big Dro feat. Dj Mark Luv
04 Introducing…Deez Nuts – Nuthouse
05 Still Life – Chops feat. CMNR
06 CB4 – Slum Village
07 One-4-Teen (Funky For You) – Bahamadia feat. Slum Village
08 Roll 'Em Tonight – Declaime
09 Fantasy Island – The Anonymous feat. Last Man, Zaire Black
10 The Brink – The Animal Pharm